RestaurantMarket Gastronomy
Gran Playa Hotel has a restaurant where you can enjoy avant-garde gastronomy in perfect fusion with traditional Mediterranean cuisine.

Under instructions of the Chef Ruben Iborra, every day we prepare unique dishes following the criteria of fresh Market Cuisine.

The fishing port of Santa Pola and its fish market, is a national benchmark and offers the best fresh sea food daily, which undoubtedly allows us to maintain exquisite quality in all our dishes.

Passion, fervor for what we do every day, for the kitchen, for the product and for the client, is without a doubt the best recipe for an unforgettable culinary experience.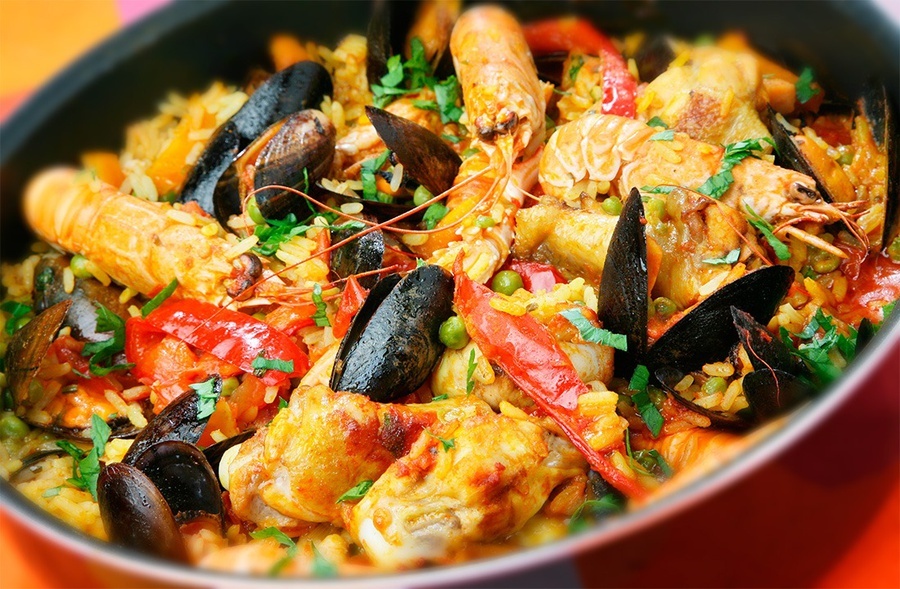 Rice and seafood
Santa Pola location is well-known for its traditional and varied gastronomy, based on seafood and fresh fish. Seafood is an exquisite delicacy in any of its variants, mainly shrimp, Norway lobster and red bay prawn. Rice (paella) constitutes one of the great chapters of the cuisine of this land: "arroz a banda" - traditional recepy, "black rice", "paella with seafood", "rice with crust" or "arròs del senyoret", we propose a thousand and one ways to discover rice. As typical dishes, in addition, the famous gazpacho, the monkfish, cuttlefish stew and without a doubt, the main delicacy based on fish is so called "cauldron" or ¨caldero¨.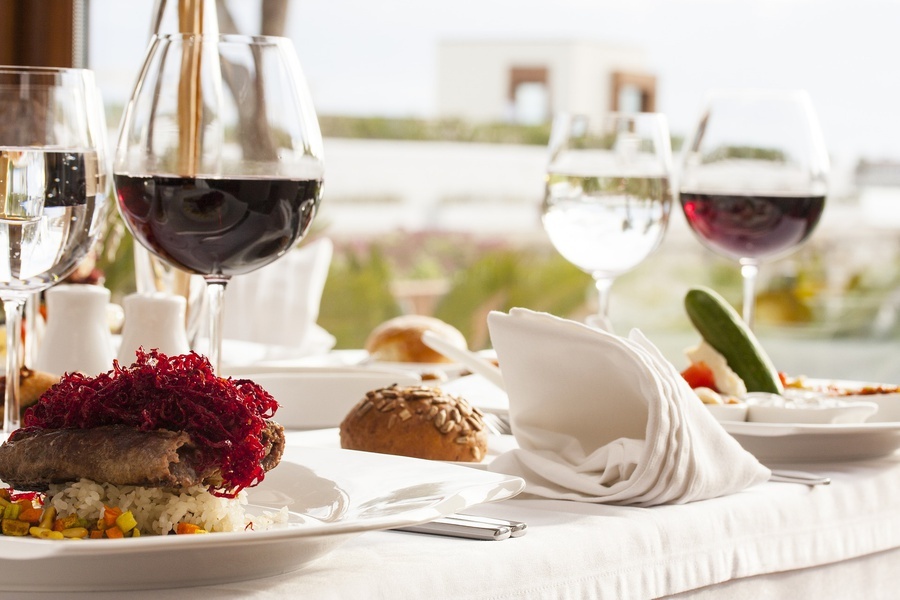 Wines of the Earth
Discover wines of the Land of Alicante and the star of it - "Monastrell". Alicante wines are above all Mediterranean type, as the mild climate and the sea conditions affects. The floors are special. Special in their poverty. Dry and pure lime soils, difficult for the vine, which always brings out the best in the most hostile terrain. These characteristics of the terrain give rise to very fruity and mature wines, but with fresh touches and many nuances. In this way, the vine is expressed with a wide range in Alicante Wines.

But if there is a star in these latitudes, that is Monastrell. It is Mediterranean variety and rediscovered in recent years. The monastrell also gives its personality to Jumilla wines, which, like those of Alicante, are increasingly valued. This native grape is the one that, today, serves to seek a differentiation, a reason for being.
To find usOnly 300m from the Great Beach of Santa Pola
Avenida Zaragoza, 42
03130 - Santa Pola, Alicante
reservas@hotelgranplaya.es
15 minutes from the airport by car
5 minutes of the center
Tel: +34 965 273 000
Whatsapp: +34 627 245 000